The 3 Things You Must Try at Bep-pa
So you've heard about this new restaurant Bep-pa and have looked at the menu online but have no idea where to begin.
Don't worry, we're here to help.
We know that with everything that's on the menu (and half of it being in another language) it's hard to figure out where to start. There's Pad Thai, Fried Rice, Curry, egg rolls, summer rolls (what's the difference?)…and so much more.
So let us cut through the seven page menu for you and show you the top items that you absolutely MUST try.
Here are the 3 things you MUST Try at Bep-pa:
Hands down, the No.1 thing you've got to try at Bep-pa is Pho (see this video on how to pronounce the word "pho").
Pho is a traditional Vietnamese soup. It's unique, full of flavor, and offers an experience that is unlike other cuisines found around Gastonia. You've got to try Pho at least once just to know what all the hype is about!
Tip: Order the "Pho Combo" and ask the server for instruction on how to eat it—don't be shy!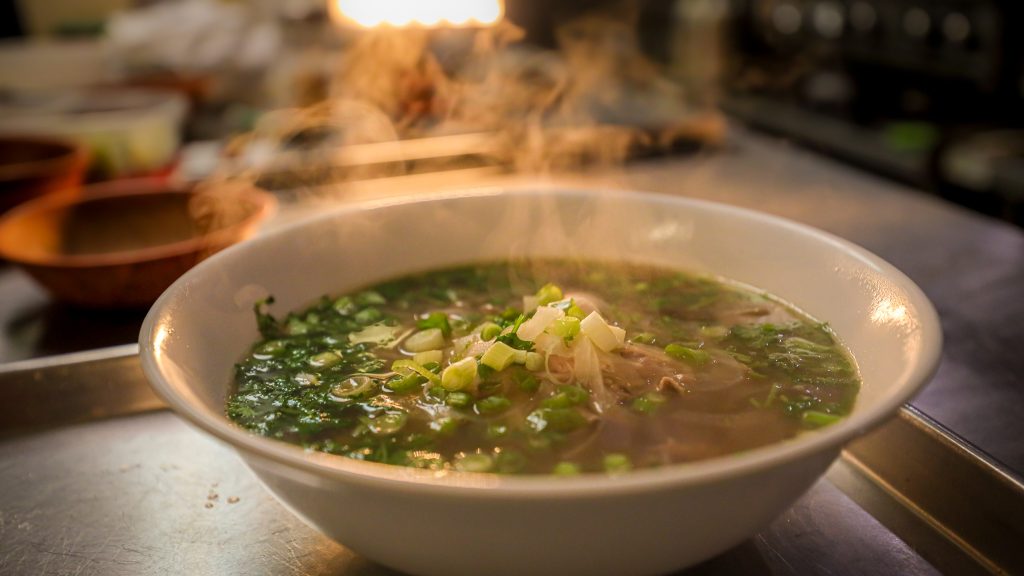 The second thing you absolutely MUST try is the Pad Thai.
People that love Pad Thai say ours is the best in the Charlotte Area. That's right—Bep-pa has the best and most authentic Pad Thai around.
But wait…what is this Pad Thai?
Pad Thai is a classic Thai stir fry noodle dish. The best way to describe the flavor is to say "sweet and sour" – but it's nothing like Chinese sweet and sour.  Pad Thai is in another class altogether.
But something interesting I've found about Pad Thai is that people that don't like "Asian Food" love Pad Thai!
Tip: Sriracha goes great with the natural flavors of Pad Thai!
Next up is the Vietnamese Noodle Bowl…aka: Bún Thịt Nướng
This classic Vietnamese dish is refreshing, healthy, and super tasty! You can choose whatever protein you like from Chicken, Beef, Shrimp, Tofu, or the combo! (Pork is secretly available but just for those cool people like you that read our blog and emails!)
Now, a lot of people that get the Vietnamese Noodle Bowl fall in love with it! It's simple and straight forward, but packs so much flavor! From the fresh herbs and fresh veggies, to the noodles, to the sauce that is poured over it…it's like going on a date on a spring day!
Tip: This dish is great on a hot day because it is lighter than other options out there. Plus, it makes a great take-out item! Consider ordering it togo and enjoying it at Martha Rivers Park on a fine, spring or summer day!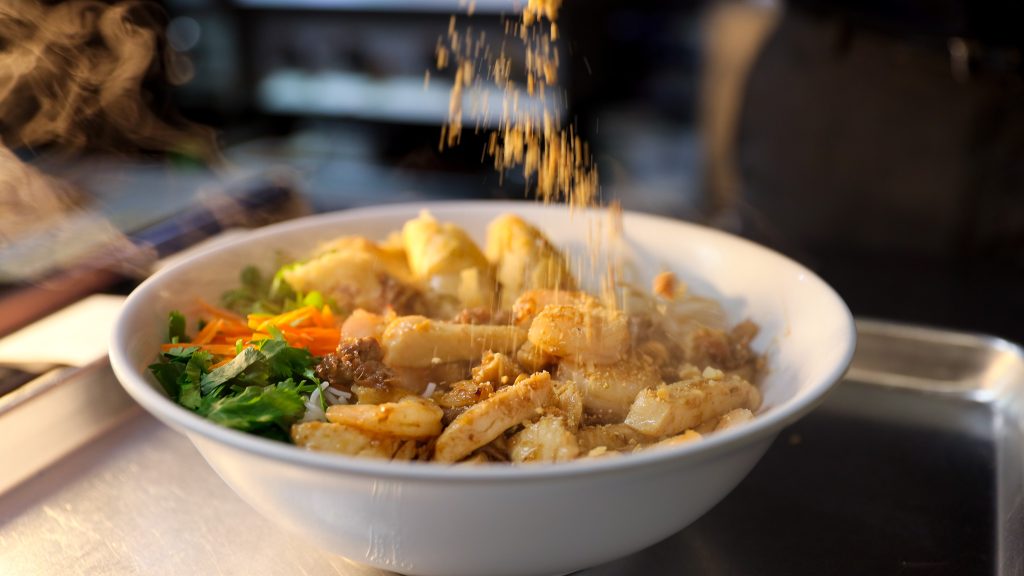 See More About These Items and What's In Them on Bep-pa's Menu
I know it said "3" things but there is something else that must be mentioned here.
Stay on the lookout for Bep-pa's Limited Time Only dishes. These are specialty dishes that are authentic—not watered down for the American palate—exotic and only available for a short time, that might mean a day, a week, or a season. If you are adventurous, when you see one of these jump on it because you never know how long it will last!